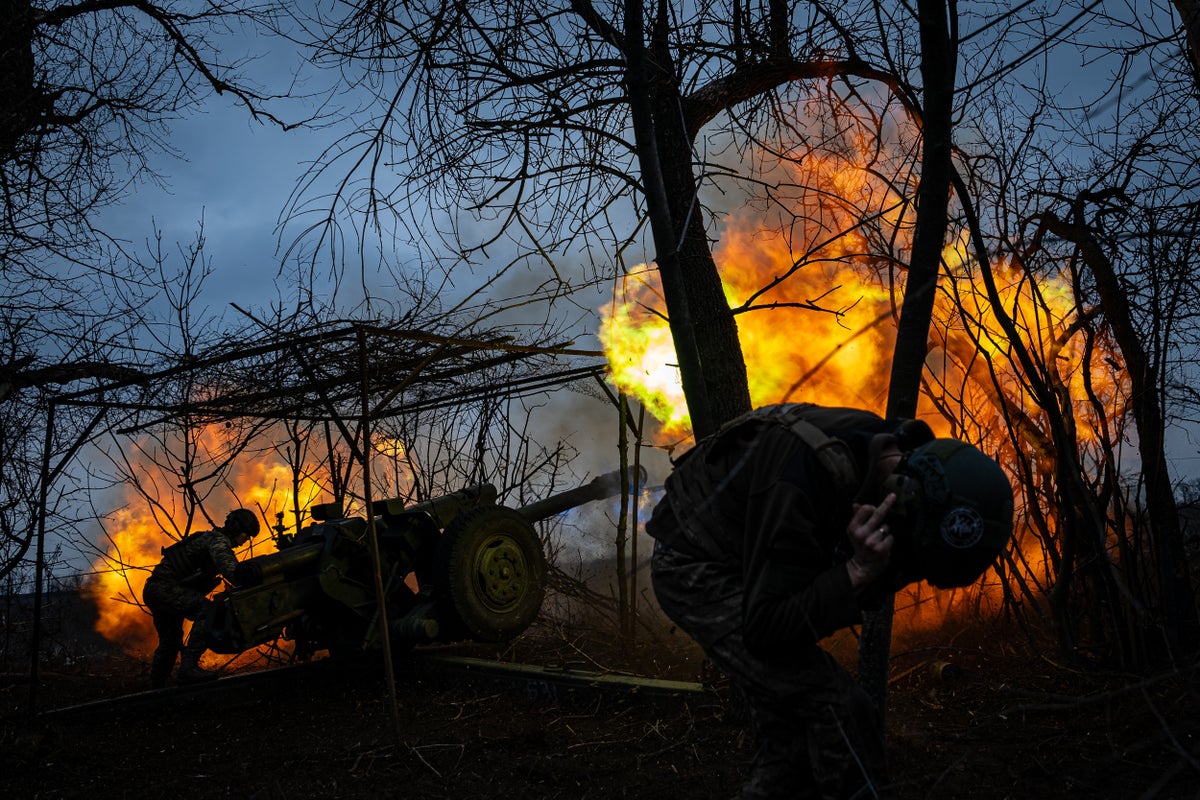 Smoke rises over Kyiv as Russian strikes hit regions across Ukraine
Vladimir Putin is suffering "extremely heavy casualties" in Ukraine as the battle for Bakhmut rages on, according to UK intelligence.
Russia has made Bakhmut the main target of a winter push involving hundreds of thousands of reservists and mercenaries. It has captured the eastern part of the city and outskirts to the north and south, but has so far failed to close a ring around Ukrainian defenders.
On Saturday, UK defence officials said Ukrainian forces were still in control of the west of Bakhmut, leaving them able to fire from fortified buildings at Russian lines.
"This area has become a killing zone, likely making it highly challenging for Wagner forces attempting to continue their frontal assault westwards," the MoD said.
In its Sunday update, the MoD said that the impact of Russia's losses varies across the country.
"In proportion to the size of their population, the richest cities of Moscow and St Petersburg have been left relatively unscathed," it said. "This is especially true for the families of the country's elite.
"In many of the Eastern regions, deaths are likely running, as a percentage of population, at a rate 30+ times higher than in Moscow."