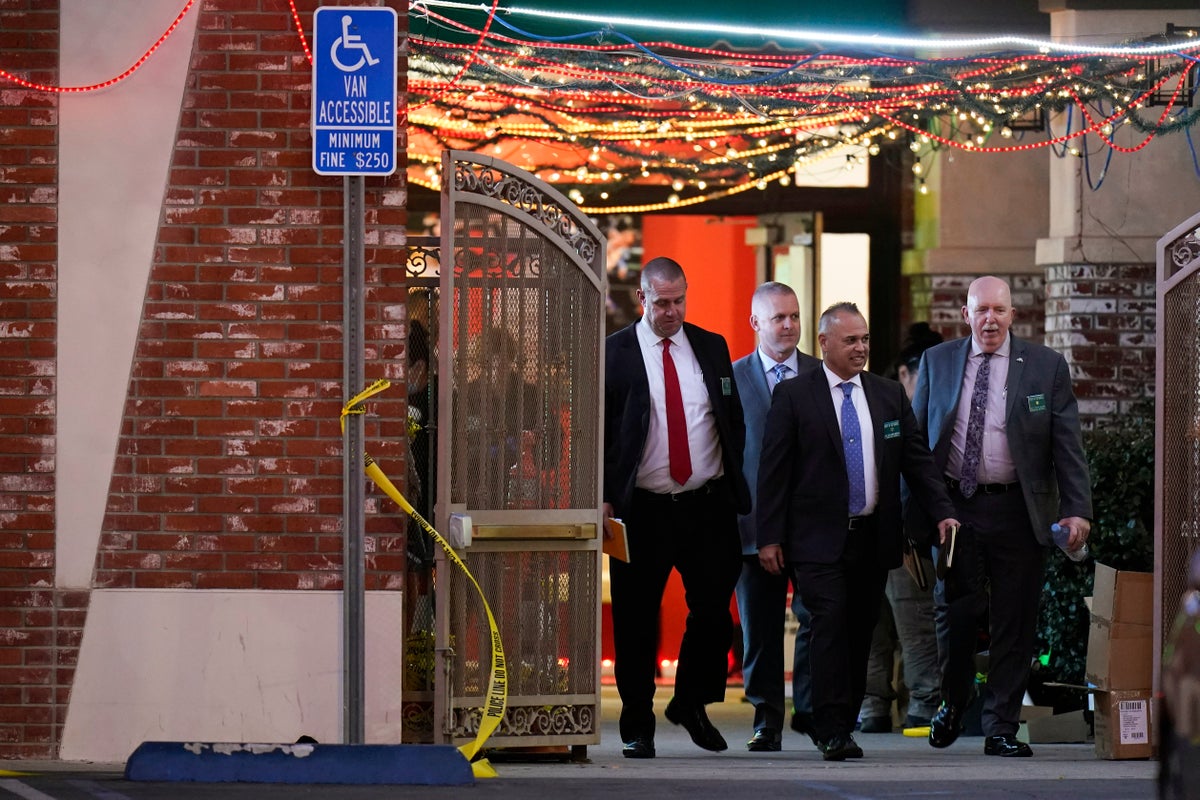 Authorities in California have credited two members of the public who helped disarm the 72-year-old suspect responsible for a mass shooting in Monterey Park on Saturday.
Addressing a press conference on Sunday evening, Los Angeles County sheriff Robert Luna on Sunday identified the gunman as 72-year-old Huu Can Tran and said no other suspects were at large.
The suspect is accused of killing 10 people and injuring 10 others.
Mr Luna said the suspect was carrying what he described as a semi-automatic pistol with an extended magazine. A second handgun was discovered in the van where Tran was found dead.
Authorities believe that he died of a self-inflicted gunshot injury.
Mr Luna said that around 20-30 minutes after the first attack at the Star Ballroom Dance Studio, the gunman entered the Lai Lai Ballroom in nearby Alhambra.
"He was disarmed by two community members who I consider to be heroes, because they saved lives, this could have been much worse," Mr Luna said.
Police said the gunman fled after people wrested the weapon away from him. He was seen fleeing in a white van, the vehicle which was later involved in a standoff with police.
Officials have not yet revealed the identities of the two Good Samaritans at the Alhambra dance hall.
But in her own statement, state senator Susan Rubio also commended the two unnamed individuals.
She praised the two who "tackled the gun away from the second incident, because [without them] we would be standing here with a lot more tragedy".
She added that the city hoped to honour them "at some point in the near future".
The authorities are yet to reveal any motive behind Saturday's attack.
Police do not know if the gunman was targeting individuals, firing indiscriminately, or both.
Tran frequently visited the dance studio and met his ex-wife there two decades ago, several close acquaintances have been quoted as saying.
His ex-wife, who did not want to be identified, said to CNN that Tran used to give informal lessons at the Star Ballroom Dance Studio.