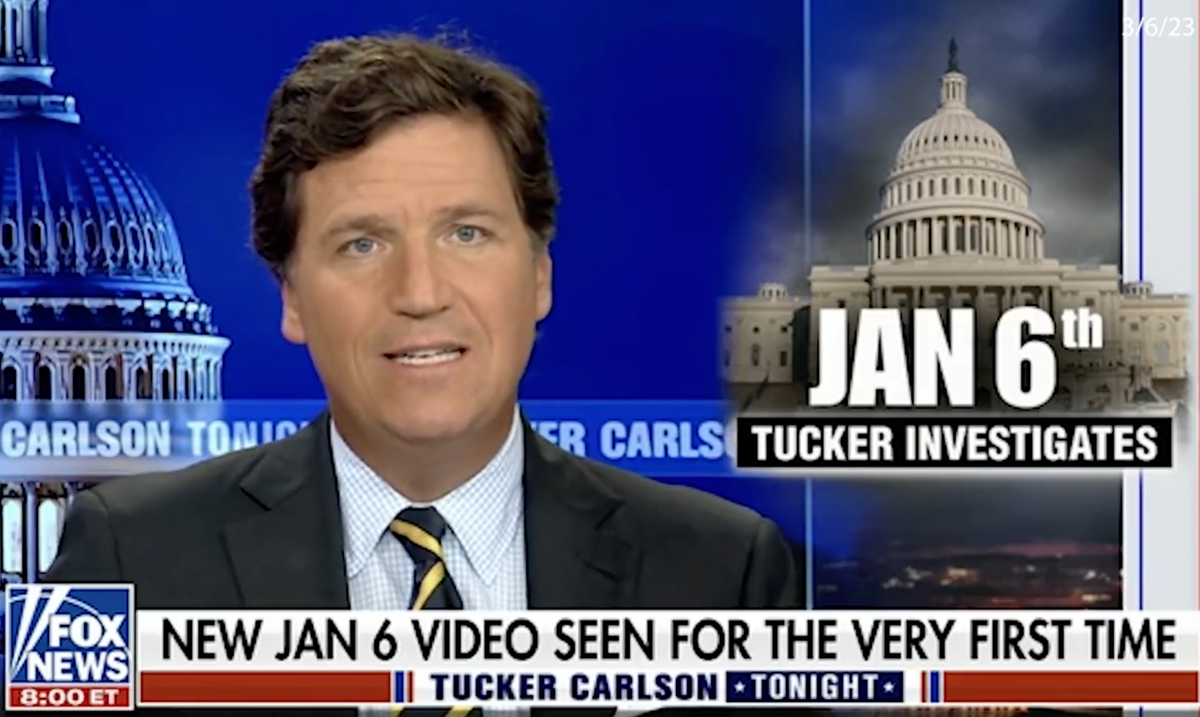 Tucker Carlson has now said the Black Lives Matter protests against police brutality in 2020 were an "Antifa" plot.
On his show late on Wednesday, the Fox News host said that Antifa had "descended on Washington, DC to force the sitting president out of office", referring to the 2020 protests. "But it was Trump, so that's cool," he said.
Carlson has made problematic comments on the BLM movement in the past as well.
"This may be a lot of things, this moment we're living through, but it is definitely not about black lives. Remember that when they come for you, and at this rate, they will," he had said in June 2020.
The remarks by Carlson come as he was given exclusive access to more than 40,000 hours of surveillance video from the Capitol riots by a top congressional Republican and his broadcasting select footage to call rioters "peaceful" has been severely criticised.
The White House called Carlson "not credible" after he made a number of claims based on the previously unseen footage.
Condemning Carlson over his recent coverage of the Capitol riots, a White House spokesperson called him "not credible".
"We also agree with what Fox News's own attorneys and executives have now repeatedly stressed in multiple courts of law: that Tucker Carlson is not credible," spokesperson Andrew Bates said.
Carlson showed several unseen clips from the riots on his show this week. He also said the footage "does not show an insurrection or a riot in progress" but rather "mostly peaceful chaos".
On social media, his comments about the BLM protest were met with cynicism and dry humour.
"So they wanted to force the guy who lost the election out by stopping the certification of the guy who won the election," one user wrote.
"It's not us white fascists you should be afraid of… it's those Antifa… and of course… Black people," wrote another.