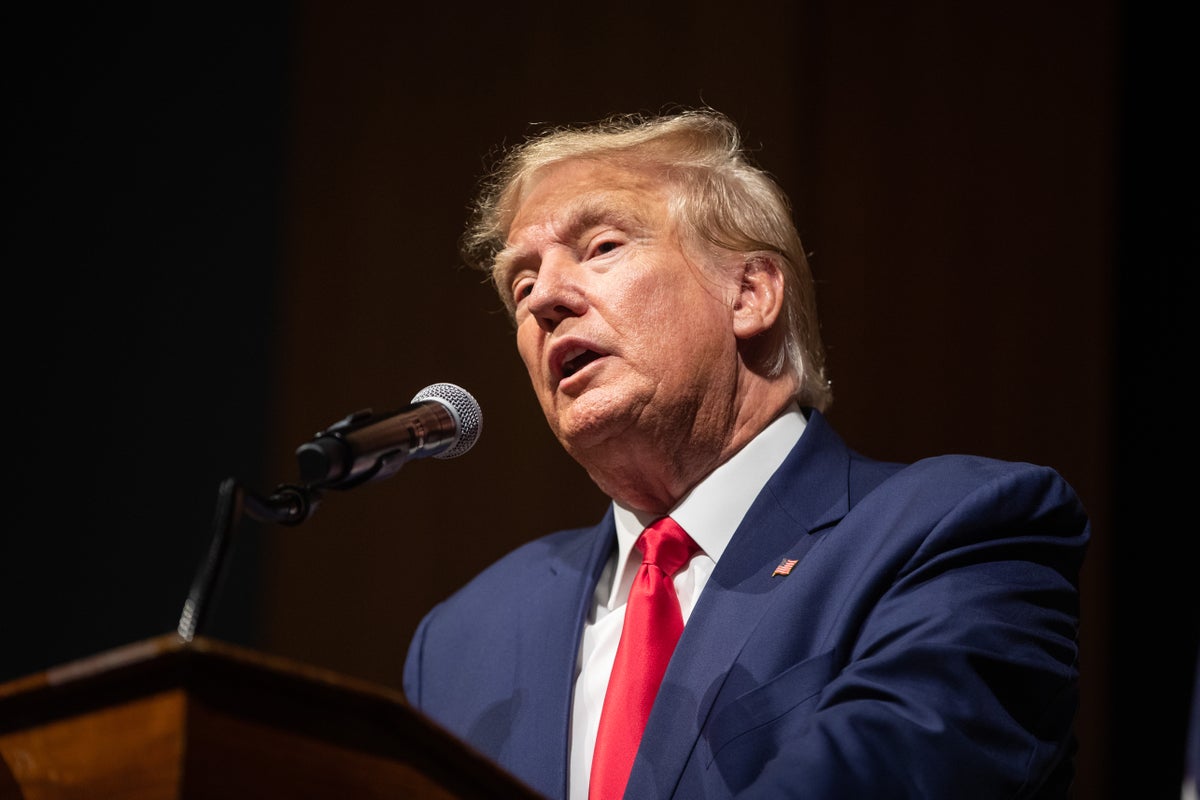 Donald Trump was the overwhelming winner of the CPAC 2024 straw poll on Saturday, taking 62 per cent of the vote at the gathering of his loyalists on the Potomac.
The result was a predictable certain; the three-day Trumpfest was little more than a gathering of Trump campaign and former administration personnel and many attendees were draped in Trump campain attire, official or otherwise.
The former president's team immediately blasted out the results of the straw poll to their supporters, writing that Mr Trump had "dominated" the field.
The appearance of his only announced challenger, Nikki Haley, even drew chants of Mr Trump's name during her Friday speech to the convention. She finished in dead last, earning only 3 per cent of the vote and trailing businessman Perry Johnson, the third-place challenger who has not held elected office and failed to make in on the ballot during his run for governor of Michigan in 2022.
Florida Gov Ron DeSantis was in a distant second place, taking 20 per cent of the voters. Still, he is thought to be a competitive challenger for the GOP nomination (despite being the only unannounced candidate on the CPAC ballot) due to his persistent status as the only other Republican polling double digits against the former president and even polling competitively in head-to-head surveys.
Mr Trump is due to address the CPAC ballroom, which has been marred by rows of empty seats, on Saturday evening. His eldest son and daughter-in-law have already delivered addresses to the gathering, as has the girlfriend of Donald Trump Jr, Kimberly Guilfoyle.
Other speakers and attendees at the gathering included MyPillow CEO Mike Lindell and anti-transgender activists; meanwhile, there was not a single speaker with direct ties to Senate Republican leadership and Elise Stefanik was the only member of House GOP leadership to attend as the annual conservative event and its parent organisation, the American Conservative Union, have steadily shifted to the right under Donald Trump.
Mr Trump continues to remain under federal investigation over the events of January 6 and his effort to overturn the 2020 election; charges are also expected any day now in a separate investigation headed up by prosecutors in Georgia over efforts by the former president and his team to change the results in that state.