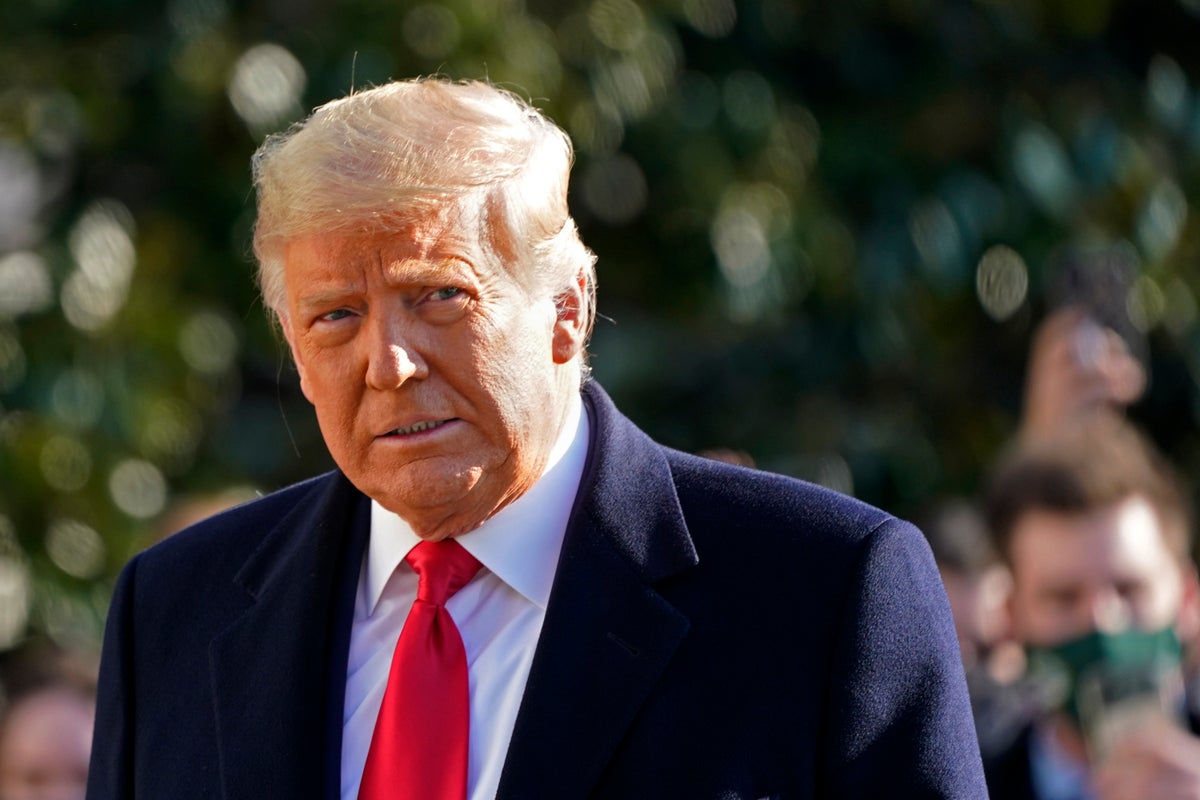 Donald Trump offered an outlandish reaction to a mass shooting that left at least 10 people dead in California – using it to complain about the treatment of January 6 defendants.
"10 dead in California shooting, horrible gun wielding ANTIFA protest against our great police in Atlanta – Nothing will happen to them despite night of rage and destruction," the former president posted on Truth Social on Sunday morning.
"Yet our January 6th protestors, over a Rigged Election, have had their lives ruined despite nobody killed except true Patriot Ashli B. This situation will be fully rectified after 2024 Election. Thank you!"
The post referred to a shooting that left at least 10 people dead and 10 others wounded in Monterey Park outside Los Angeles on Saturday night during Lunar New Year celebrations.
The gunman – who police have only described as a male – is still at large after opening fire at a dance ballroom.
Mr Trump also referenced intense unrest in Atlanta on Saturday night following the death of an environmental activist who was killed this week after authorities said the 26-year-old shot a state trooper.
The activist, a nonbinary person who went by the name Tortuguita and used they/it pronouns, was shot dead by police on Wednesday as authorities cleared a small group of protesters from the site of a planned Atlanta-area public safety training centre that activists have dubbed "Cop City".
Mr Trump has repeatedly complained about the imprisonment of defendants charged in connection with the Capitol riots.
He has vowed to pardon those defendants – who carried out their insurrection in his name – should he be re-elected in 2024.