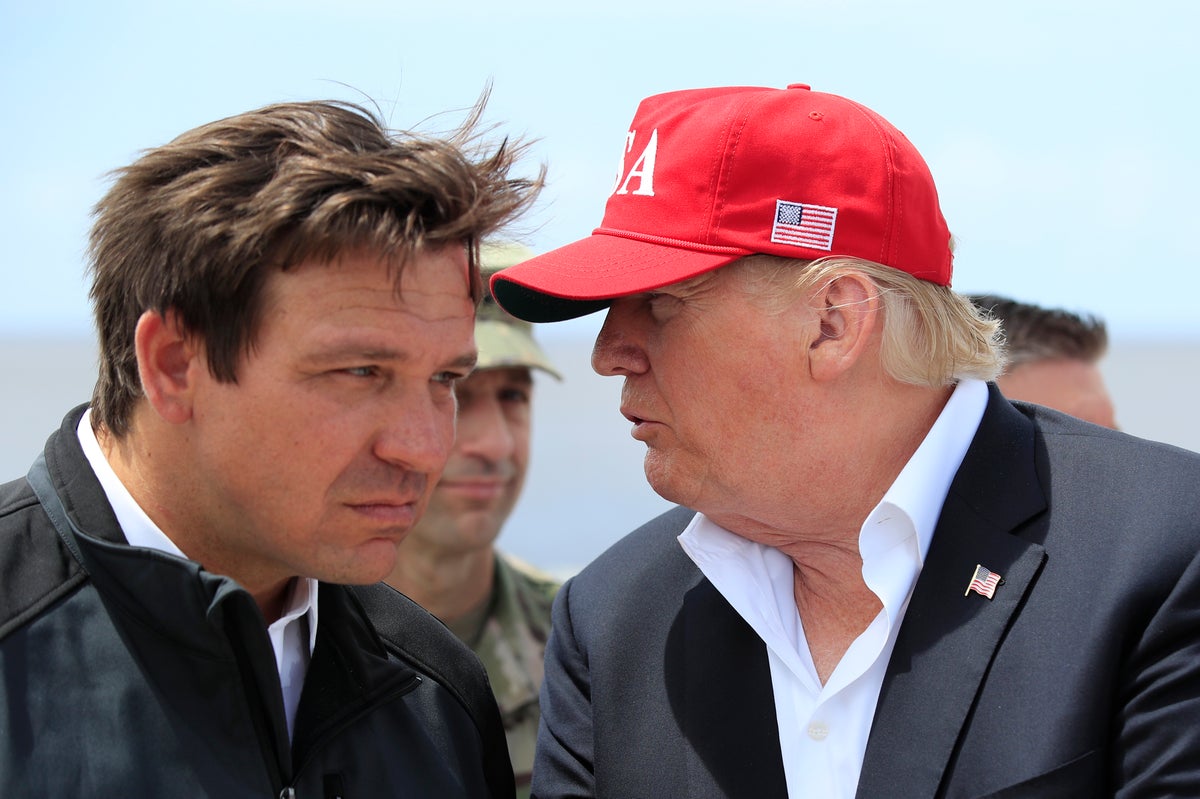 Donald Trump vows to stay in 2024 race if he faces criminal charges
Donald Trump's attorney Jenna Ellis has admitted that she "misrepresented" what happened during the 2020 election as a Colorado court censured her for peddling the former president's fraud lies.
The Colorado Supreme Court's Office of Attorney Regulation Counsel censured Ms Ellis on Wednesday for misconduct after she made multiple false statements on TV and on Twitter about the presidential election.
Ms Ellis, who acted as an adviser to Mr Trump as he tried to overturn the election in his favour, had admitted last month to making 10 "misrepresentations" to the public, including claiming the election was stolen from Mr Trump.
This comes as Mr Trump praised Fox News host Tucker Carlson for airing footage of the January 6 Capitol riot falsely depicting it as a peaceful process.
His praise suggested he has chosen to ignore the fact that Carlson said he "passionately" hates the former president.
New messages revealed in a $1.6bn defamation lawsuit against Fox News by Dominion Voting Systems show that Calrson texted a Fox News staffer two days before the Capitol riot reading: "We are very, very close to being able to ignore Trump most nights. I truly can't wait. I hate him passionately."