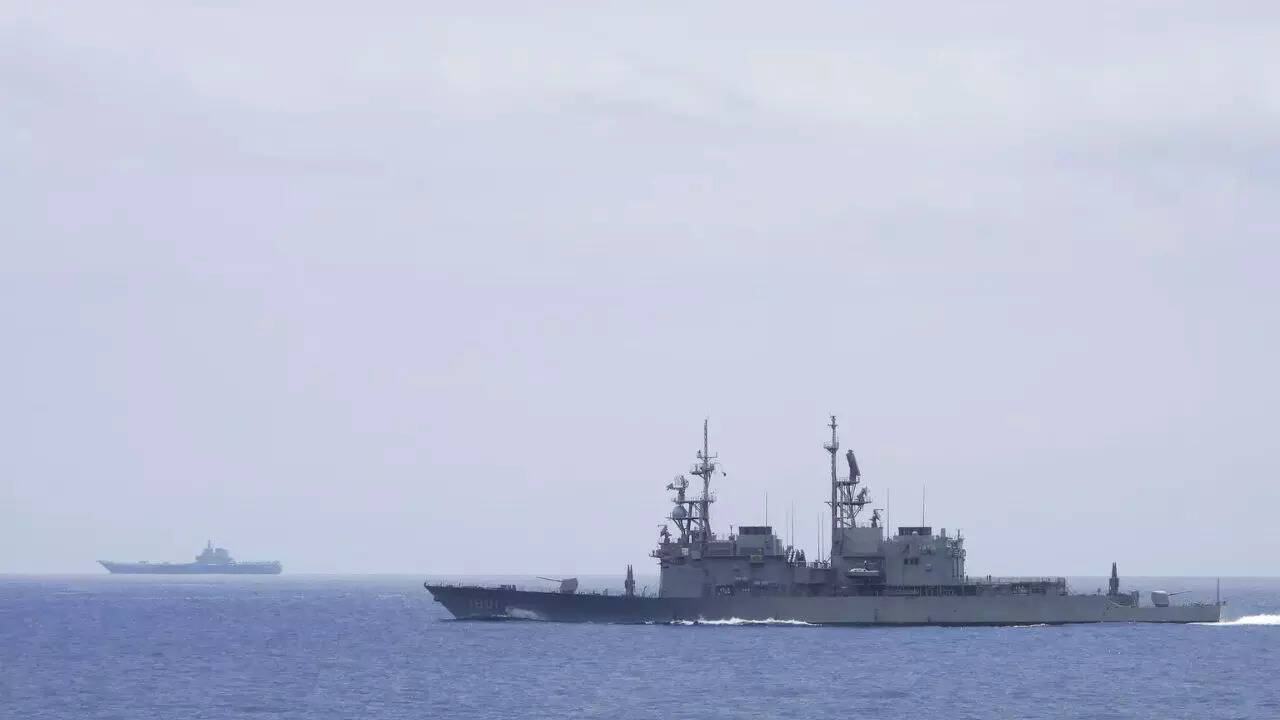 TAIPEI: China once again accelerated its military exercises and drills around
Taiwan
, scrambling 68 military aircraft and sending 10 navy vessels into areas around Taiwan's territory, Al Jazeera reported on Thursday.
"Sixty-eight PLA aircraft and 10 PLAN vessels around Taiwan were detected" by about 6 am on Thursday (22:00 GMT on Wednesday), Taiwan's Defence Ministry said in a statement, referring to China's army and navy.
The number was a dramatic jump from the previous day when Taipei said it had detected 35 warplanes.
According to Al Jazeera, Taiwan's defence ministry added that some were detected entering the unspecified area of the western Pacific to "conduct joint sea and air training with the Shandong aircraft carrier.
It said the vessel, one of two operational aircraft carriers in the Chinese fleet, was about 60 nautical miles (equivalent to about 111km) southeast of the island's southernmost point and heading into the Western Pacific.
Beijing, which views Taiwan as its own territory and has not ruled out the use of force to achieve its goal, has stepped up military and political pressure on the democratic island in an attempt to reinforce its claim of sovereignty, reported Al Jazeera.
Moreover, Japan also noted the presence of Chinese vessels heading towards the area through the Miyako Strait.
China has been increasing its military operations around Taiwan, condemning what it calls "collusion" between alleged Taiwan independence forces and the US.
Earlier last month, Taiwan scrambled its aircraft, naval ships, and land-based missiles after spotting 11 Chinese military aircraft that breached the sensitive median line of the Taiwan Strait, reported Taiwan News.
Eleven Chinese military aircraft and 10 naval ships were tracked by Taiwan's Ministry of National Defense (MND) between 6 a.m. on Monday (Aug. 28) and 6 a.m. on Tuesday (Aug. 29), reported Taiwan News.
One Harbin BZK-005 drone out of the 11 People's Liberation Army (PLA) aircraft breached the Taiwan Strait median line in Taiwan's Air Defence Identification Zone (ADIZ)'s northeastern sector.
According to Taiwan News, it then circled the country and crossed the median line again in the southwest corner of the ADIZ as it flew back toward China, according to the MND.
We are sorry that this article was not useful for you!
Let us improve this article!
Tell us how we can improve this article?