EU leader urges China to use influence on Russia to end war in Ukraine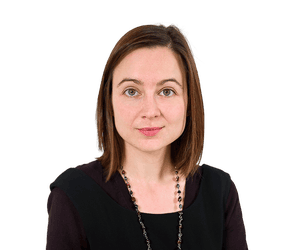 Jennifer Rankin
The head of the European Council, Charles Michel, has urged China's top leaders to use their influence over Russia to end the war in Ukraine.
Michel, who chairs EU leader summits, held talks with Chinese president, Xi Jinping, in Beijing on Thursday, in the first face-to-face encounter between the head of an EU institution and China's top officials since the start of the pandemic.
Speaking to reporters, Michel said the pair had met for around three hours, where they spent "a lot of time" discussing the situation in Ukraine. Michel said he had urged Xi to use its influence as a permanent member of the UN security council to convince Russia to accept international law.
Michel said:
President Xi made very clear that China is not providing weapons to Russia," Michel said, adding that the Chinese leader had also said Russia's "nuclear threat is not acceptable and not responsible".

I sincerely hope that all the international community, China included, will use all possible tools and instruments to advocate in order to convince the Kremlin and Russia to end the war and to respect the sovereignty of Ukraine
The EU demands echo a similar message delivered to Xi by the German chancellor, Olaf Scholz, last month, when the German chancellor went to Beijing.
In a readout of the meeting provided by EU officials, it was said Michel and Xi had discussed "Russia's unjustified and unprovoked war against Ukraine". Last month a video message for a Shanghai trade fair by Michel that used similar language was dropped from the programme by Chinese authorities.
While Michel's message is consistent with the EU line on Ukraine, ahead of the trip diplomats had worried about political missteps from the European Council president. EU diplomats also raised eyebrows about Michel's decision to meet Xi alone, without the president of the European Commission, Ursula von der Leyen, who is responsible for drafting and executing EU policy.
Key events