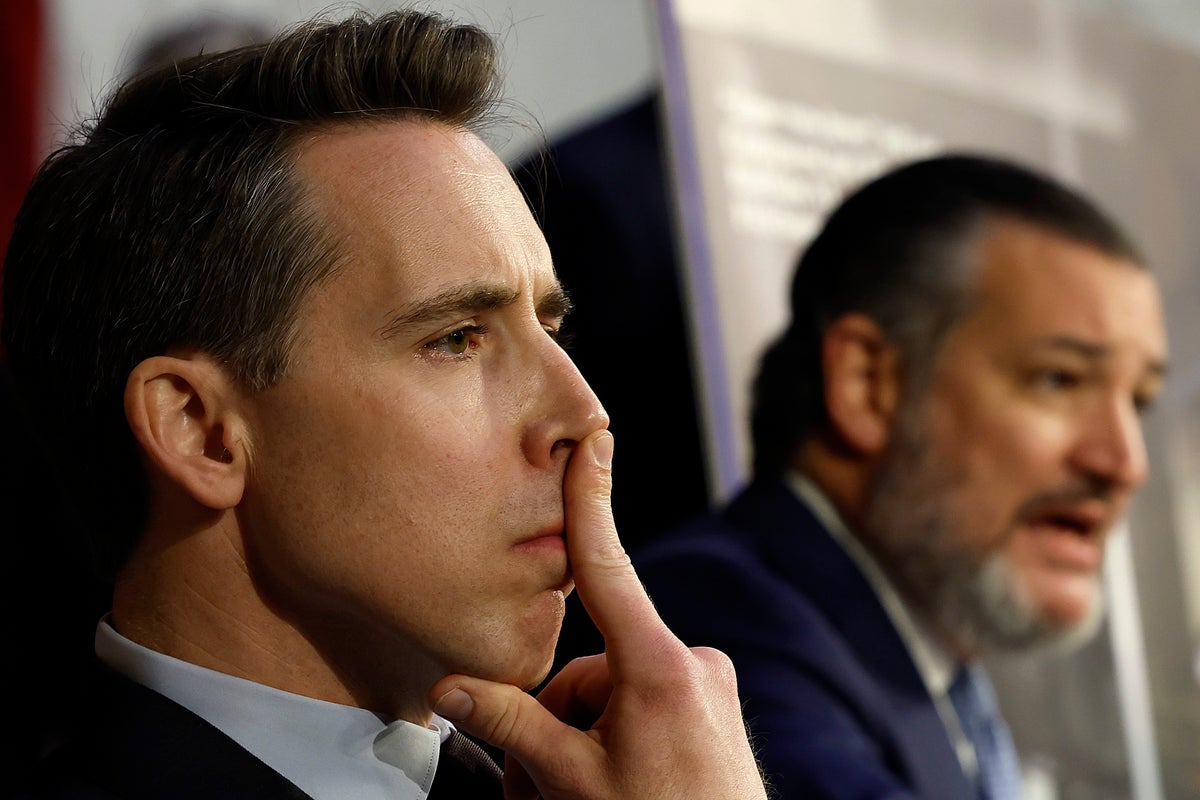 Senator Josh Hawley of Missouri warned on Wednesday that China can access America data through TikTok as he seeks a ban on the popular app.
Mr Hawley, a critic of technology companies, has long argued that TikTok poses a security threat. On Wednesday, he said in a letter to Treasury Secretary Janet Yellen that a former employee for ByteDance, the parent company of TikTok, had direct knowledge of the company's operating practices.
"So the gist of it is is that that the whistleblower says that data engineers in China can absolutely access Americans' personal data, that there's any kind of firewall is not true at all," Mr Hawley told The Independent. "They set up the idea that there are even meaningful control procedures around data is not true."
Mr Hawley cited testimony from TikTok's chief operating officer Vanessa Pappas from last year when she said the company has " strict controls in terms of who and how our data is accessed" and that the company believes "we have the strictest controls out there."
But the senator said this was not true, according to the former employee.
"The whistleblower describes TikTok's access controls on US data as 'superficial' at best, where they exist at all," he said. He said that TikTok and ByteDance employees, including those on the payroll of the Chinese Communist Party, can switch between US and Chinese data through a proprietary tool called Dorado.
"Other tools used by TikTok and ByteDance employees allegedly allow for similarly easy access to US data. According to the whistleblower, some tools, such as Aeolus, only require approval from a manager and a dataset owner before an employee can access US data," he said.
Mr Hawley said the former employee said "I have seen first-hand China-based engineers flipping over to non-China datasets and creating scheduled tasks to backup, aggregate, and analyze data."
Mr Hawley in turn asked Ms Yellen in her capacity as chairwoman of the Committee on Foreign Investment in the United States whether TikTok or ByteDance disclosed any internal products like the ones he detailed that allow them to access US data; whether it has the ability to toggle between Chinese and US data; whether US data can be accessed by China-based engineers; whether the committee obtained any details relating to the approval process to access US data; and whether TikTok or ByteDance are subject to a law in the People's Republic of China that says "Any organization or citizen shall support, assist and co-operate with the state intelligence work in accordance with the law"?