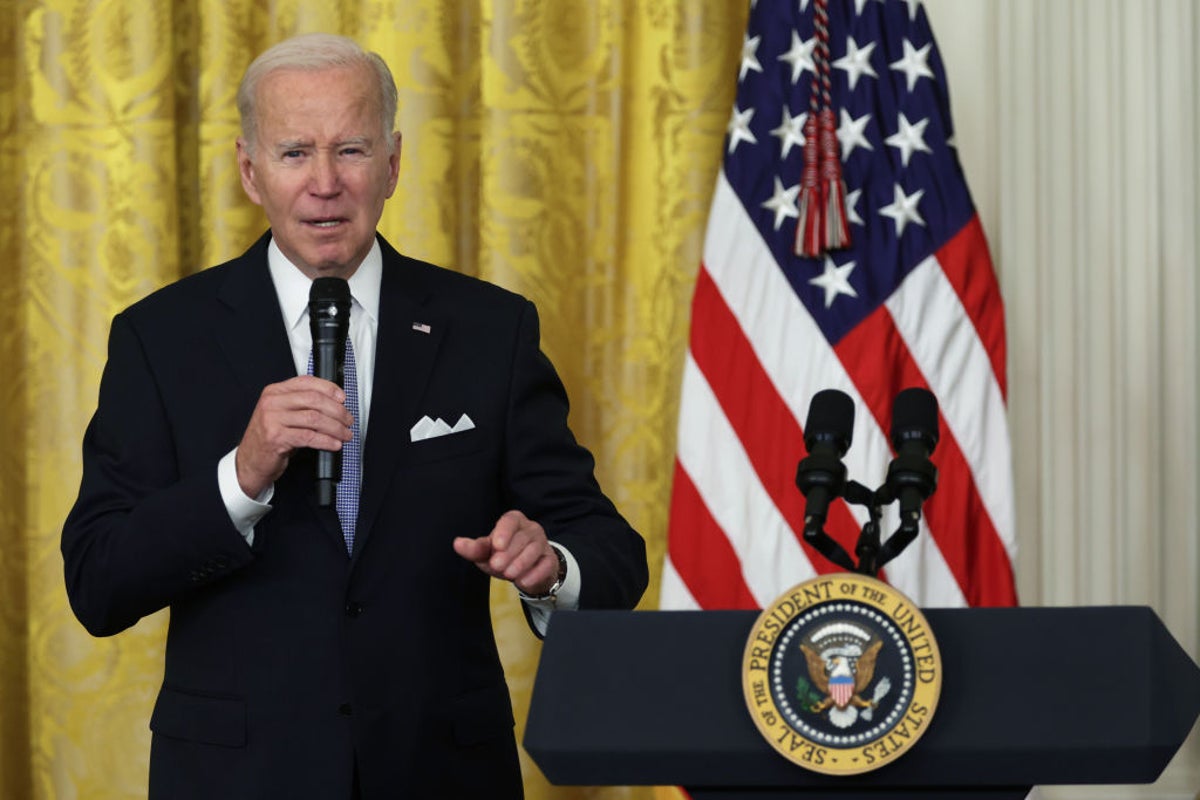 President Joe Biden sent his prayers to the victims of a California mass shooting and urged locals to follow the guidance of law enforcement as a manhunt for the suspect continued Sunday morning.
The president wrote on Twitter that he was "monitoring" the situation as the hunt for the suspect continued. At least 10 people are thought to be dead and likely many more are injured after a shooting broke out at a ballroom and dance studio that was hosting a celebration for the Chinese new year.
A motive for the shooting has not yet been identified, as the shooter is not in custody. But it comes after Asian-American communities in California and elsewhere have seen a surge of hate-related attacks and other incidents in the past few years. Monterey Park is home to a large and growing community of Asian-Americans.
"Jill and I are praying for those killed and injured in last night's deadly mass shooting in Monterey Park," the president said in a statement. "I'm monitoring this situation closely as it develops, and urge the community to follow guidance from local officials and law enforcement in the hours ahead."
Governor Gavin Newsom has also offered his condolences following the shooting, which apparently occurred as the event was attended by hundreds of revelers.
"Monterey Park should have had a night of joyful celebration of the Lunar New Year. Instead, they were the victims of a horrific and heartless act of gun violence," he said. "Our hearts mourn as we learn more about the devastating acts of last night."
Police have described the shooter as a male between the ages of 30 to 50; a "very preliminary" description released by the Los Angeles County Sheriff indicated that the suspect was Asian.