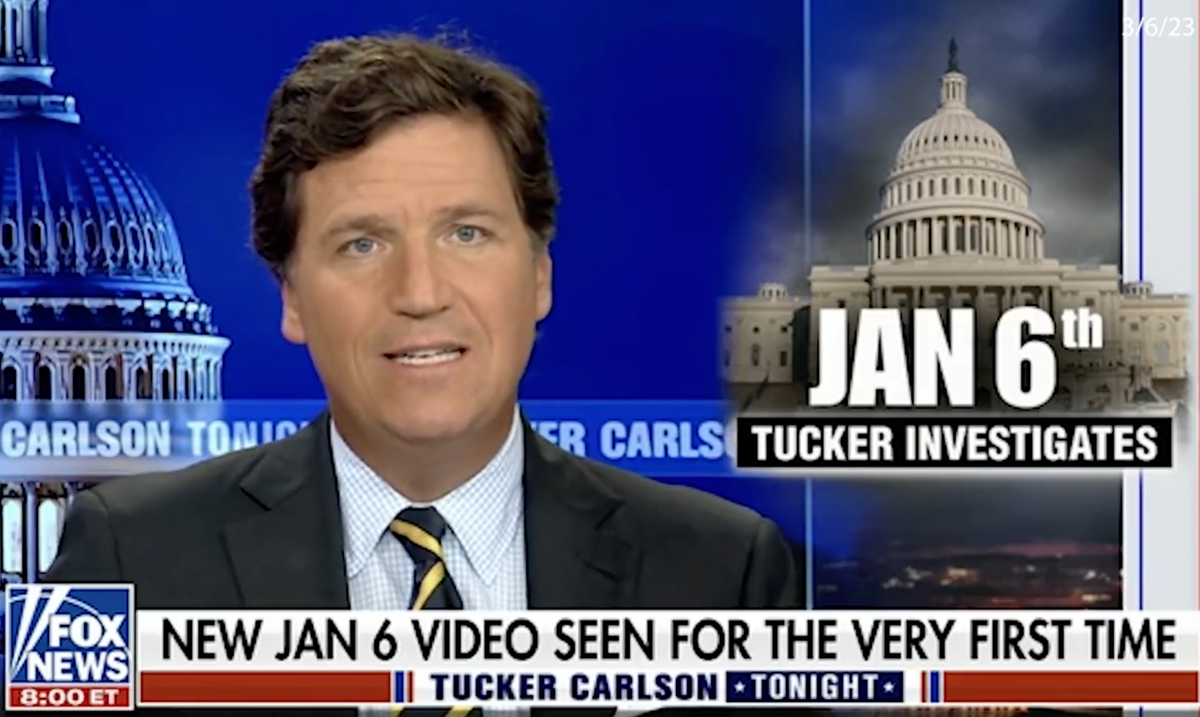 Jimmy Kimmel took aim at Tucker Carlson during the Academy Awards on Sunday night as he slammed the Fox News host's depiction of the January 6 riot as "peaceful".
While introducing the film editing category Oscars host Kimmel snuck in the zinger about Carlson without even mentioning him by name.
"Anyone who's ever received a text message from their father knows how important editing is," he joked.
"Editors do amazing things," he continued. "Editors can turn 44,000 hours of violent insurrection footage into a respectful sight-seeing tour of the Capitol."
The comment received a resounding laugh from the audience.
House Speaker Kevin McCarthy handed over more than 40,000 hours of surveillance footage from the 6 January 2021 attack on the US Capitol, allowing the Fox News host to cherry-pick moments from the siege on Congress by Trump supporters to pretend that they were simply "orderly and meek" sightseers.
There has since been a furious reaction from both Democrats and Republicans as well as the Capitol Police.
The chief of the force, Tom Manger, wrote in an internal memo that "last night an opinion program aired commentary that was filled with offensive and misleading conclusions about the January 6 attack".
"The program conveniently cherry-picked from the calmer moments of our 41,000 hours of video. The commentary fails to provide context about the chaos and violence that happened before or during these less tense moments," he added.
Kimmel handled a wide range of topics in his opening monologue and links between awards.