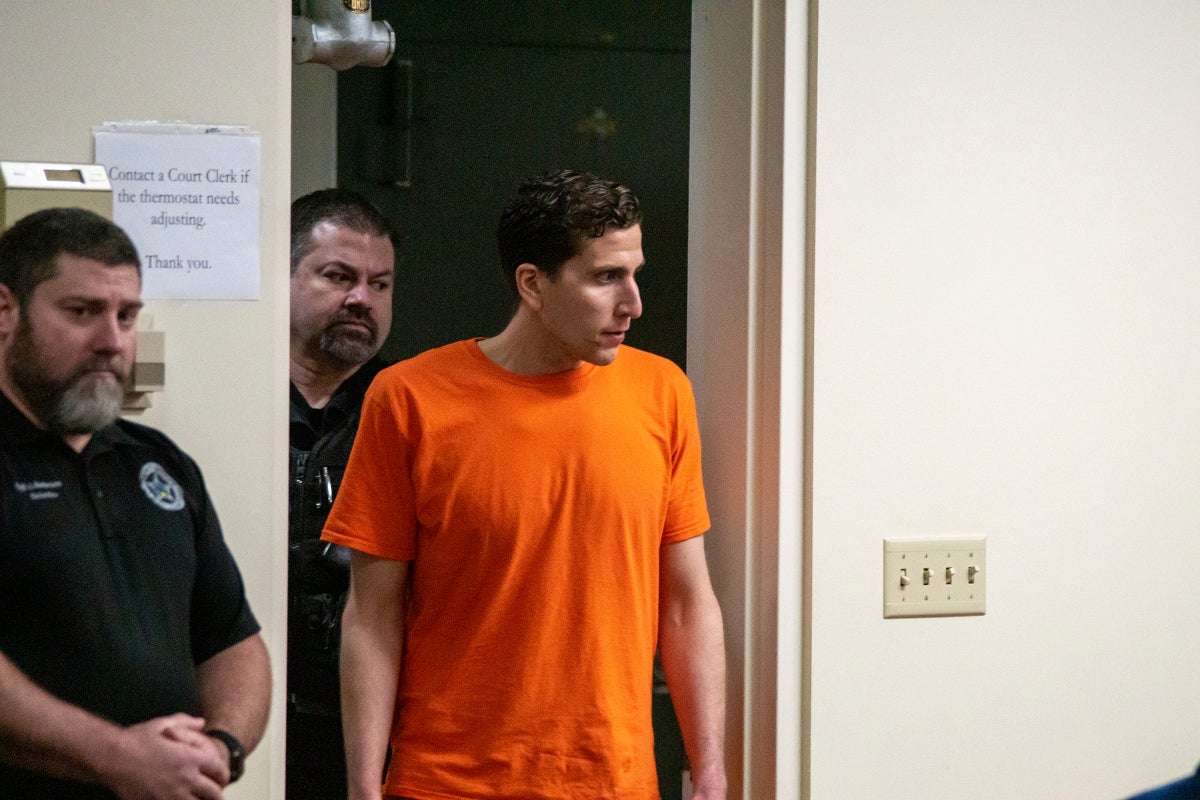 Bryan Kohberger appears in court in Idaho for the first time
The search warrant executed at Idaho murders suspect Bryan Kohberger's home yielded less evidence than expected, according to an expert.
Court documents unsealed last week showed 15 items were recovered from Mr Kohberger's home during a search on the same day he was arrested in Pennsylvania on charges for the 13 November stabbings of Kaylee Goncalves, Madison Mogen, Xana Kernodle and Ethan Chapin in Moscow, Idaho.
Speaking to The Independent about the significance of the seizures – including hairs, receipts, a computer tower, a disposable glove and items with peculiar stains, former FBI agent Jennifer Coffindaffer said: "I just expected so much more information."
Official details about the evidence are not expected to emerge any time soon after the court extended a gag order prohibiting law enforcement officials from revealing information about the murders and the arrest.
Meanwhile, speculation around Mr Kohberger's possible links to the victims continues to swirl – including a rumour that he visited the restaurant where Mogen and Kernodle worked in the weeks before the killings.
That rumour was promptly shut down by the owner of the restaurant Mad Greek.