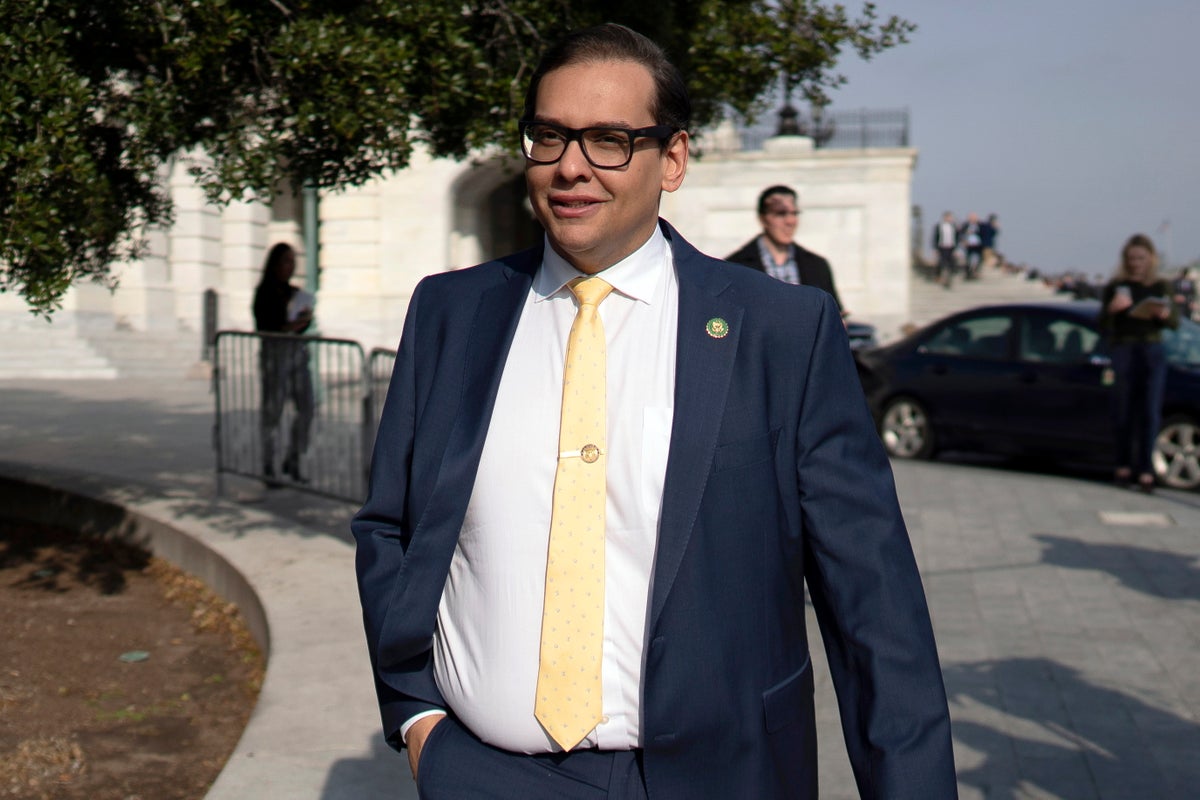 George Santos appears to have confirmed that he dressed or performed in drag on at least one occasion — the newest eyebrow-raising development in the scandal that has consumed one of Congress's most junior members.
The admission came as Mr Santos returned home over the weekend to New York, where the Nassau County-area Republican got a change of scenery from the mobs of reporters questioning him on Capitol Hill and was instead interrogated by local reporters in his home district.
He confirmed to a local ABC affiliate that he was indeed the drag performer known as "Kitara Ravache" pictured in now multiple images supplied to reporters by former acquaintances from his past life in Brazil.
He claimed, however, that he had only dressed up once at a festival (despite numerous images and videos of his drag costume trickling out into the media).
"I was young and I had fun at a festival — sue me for having a life," he reportedly told ABC 7.
The drag performances by Mr Santos are hardly the most serious issues in his background that he has faced calls to address. Numerous members of Congress in both parties have called for him to be ousted, claiming that voters did not have an accurate picture of the man for whom they supported given his plentiful falsehoods about his background.
Among other lies, he has admitted to claiming falsely that he worked at Citigroup and Goldman Sachs, as well as having acquired degrees from two New York colleges. He also is accused of faking his grandparents' supposed Jewish ancestry as well as tales about them escaping the Holocaust.
The list of Mr Santos's fibs seems to continue growing by the day as more and more reporters dig into the freshman Republican's background.
Nevertheless, he has remained adamant that he will not resign, even as investigators are reportedly looking into his past statements at both the state and federal levels.