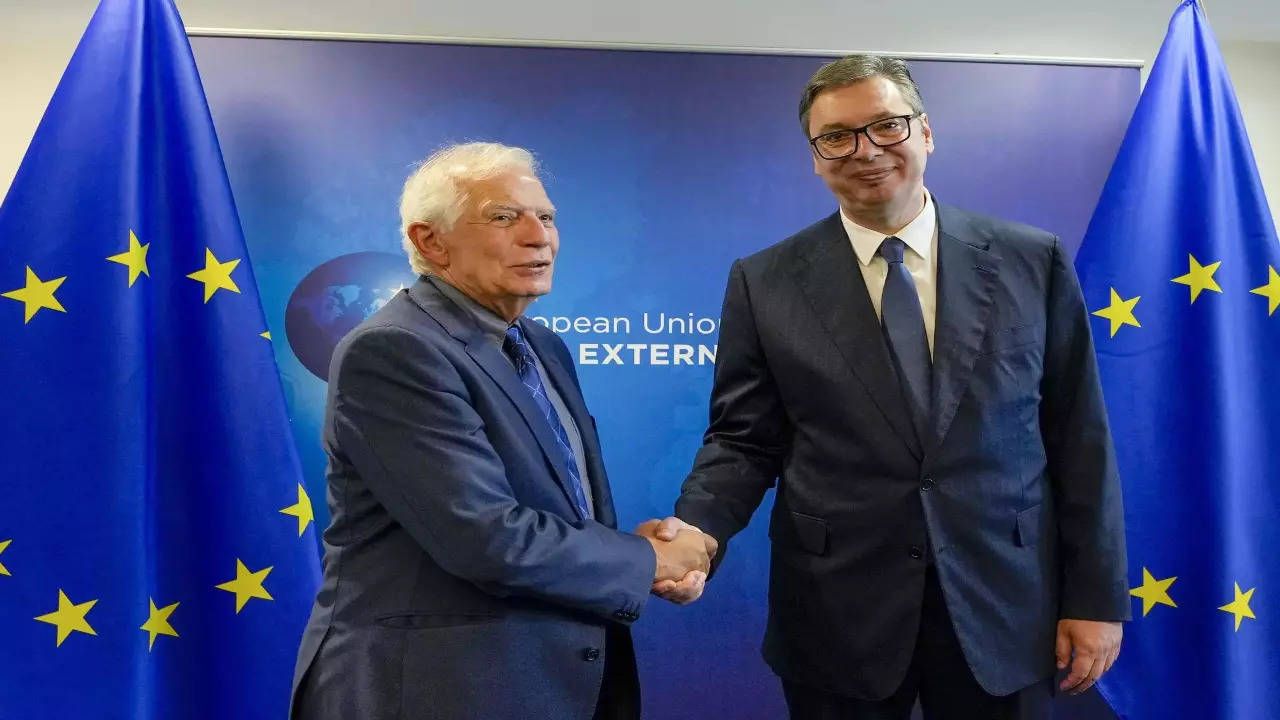 Brussels
: Talks between the leaders of Serbia and
Kosovo
on improving ties failed to make a breakthrough Thursday, after Pristina rejected an
EU
compromise proposal, the bloc's foreign policy chief said.
"We tried hard but, unfortunately, it was not possible to bridge the differences today," said the EU's top diplomat Josep Borrell.
Brussels has been trying for years to resolve the long-running dispute between Balkan neighbours that has soured relations since their war more than two decades ago.
The EU believed it had broken the logjam by hammering out a plan to normalise ties in February, but since then there has been minimal progress.
Kosovo insists it wants Serbia to make the first move by taking steps towards officially recognising its independence.
Belgrade wants progress first on a deal to create an association of 10 Serb-majority municipalities in Kosovo.
Borrell said he had proposed launching the two processes in "parallel" in a bid to make headway.
But Kosovo's Prime Minister Albin Kurti rejected this proposal, he said, even though it was accepted by Serbian President Aleksandar Vucic.
Vucic said the talks had "ended unsuccessfully" after his counterpart's refusal.
Borrell said there was also no progress on efforts to defuse a dispute on elections in northern Kosovo that sparked unrest in May.
Violence erupted after ethnic Albanian mayors were installed following contentious polls, with 93 NATO peacekeepers injured in clashes with ethnic Serb protesters.
Borrell warned that steps taken by Kosovo to de-escalate the tensions by holding new elections "fell very short" of international requests.
He insisted that the mayors should resign.
"We cannot sit and wait for the next crisis," Borrell said.
The stalemate was hurting both Serbia and Kosovo's desire to one day join the 27-nation bloc, he warned.
"At the end of the day, those who suffer more for the inability of their leaders to stay true to their words are the citizens," he added.
"This is particularly worrying at a time when the
European Union
is so clearly moving forward on enlargement."
We are sorry that this article was not useful for you!
Let us improve this article!
Tell us how we can improve this article?