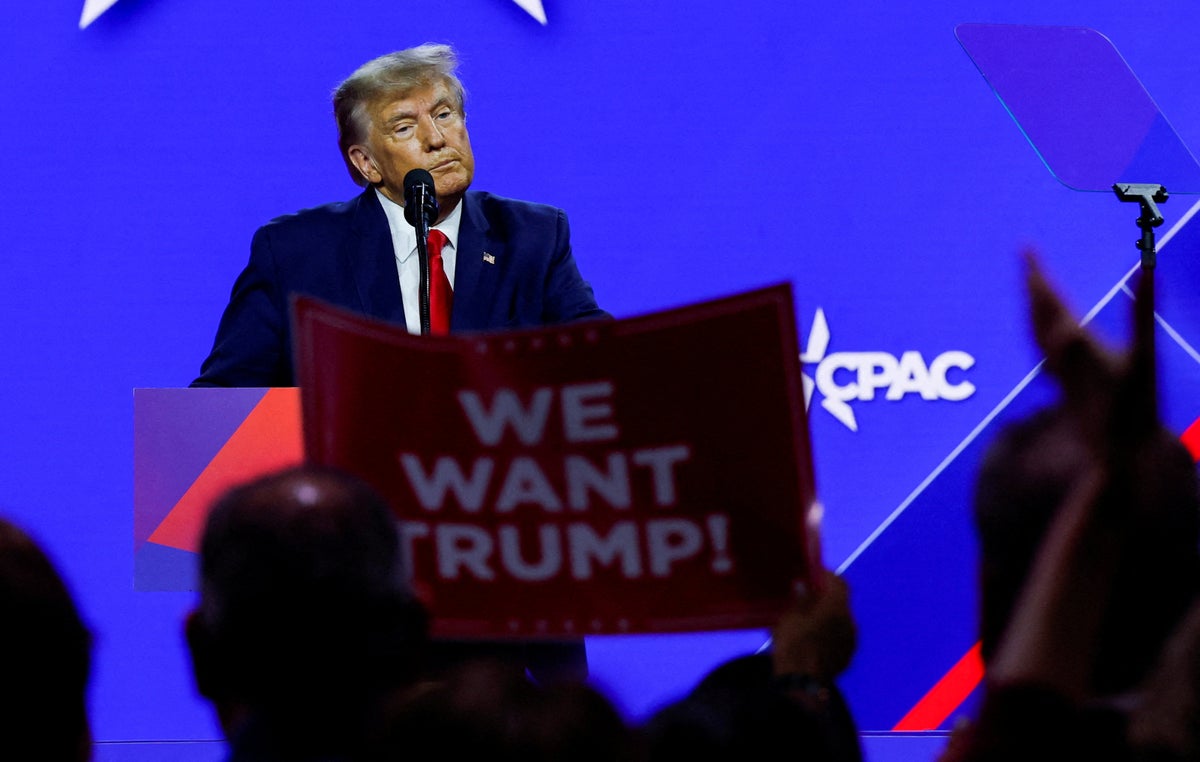 Donald Trump will not testify before a grand jury investigating the hush money payments made to adult film star Stormy Daniels during the 2016 presidential election, according to his attorney.
Joe Tacopina told ABC's "Good Morning America" on Monday that Mr Trump has "no plans" to participate in the probe – as possible criminal charges against the former president loom.
"We have no plans on participating in that proceeding," he said.
"Decision needs to be made still. There's been no deadline set, so we'll wait and see."
Last week, Manhattan District Attorney Alvin Bragg's office invited Mr Trump to testify in the probe sometime this coming week.
While it was an invitation he was unlikely to accept, it sent the clearest signal to date that he could be criminally indicted for his role in the hush money payments to Daniels.
Under New York law, a person has a right to appear before a grand jury before a prosecutor asks the grand jury to indict them on charges.
If prosecuted, Mr Trump would become the first former president in American history to face criminal charges.
Mr Tacopina told GMA that, while the former president is not planning to testify, one of his other attorneys Susan Necheles has met with prosecutors in the case.
He also hit out at DA Bragg's office over what he described has "an agenda" against the former president.
"Clearly this prosecutor and his prosecutors' office has … an agenda," he said.
"They've scoured his personal life and business life for seven years to try to find something."
Instead of facing criminal charges, Mr Tacopina claimed that Mr Trump was in fact a victim of extortion.
"I don't know since when we've decided to start prosecuting extortion victims," he said.
"He's vehemently denied this affair, but he had to pay money because there was going to be an allegation that was going to be publicly embarrassing, regardless of the campaign."
Mr Tacopina said that the hush money sent to the adult film star was not directly related to Mr Trump's presidential campaign and insisted that "there was absolutely no false records made, to my knowledge" of the payment.
"He made this with personal funds to prevent something coming out false but embarrassing to himself and his family's young son. That's not a campaign finance violation, not by any stretch," he said.
He added: "I expect justice to prevail. If that's the case… there shouldn't be an indictment."
Mr Trump's apparent decision to turn down the request from Manhattan prosecutors comes the same day that his former lawyer and "fixer" Michael Cohen is expected to testify as part of the investigation.
Two sources told The Associated Press that Cohen will appear before the Manhattan grand jury on Monday.