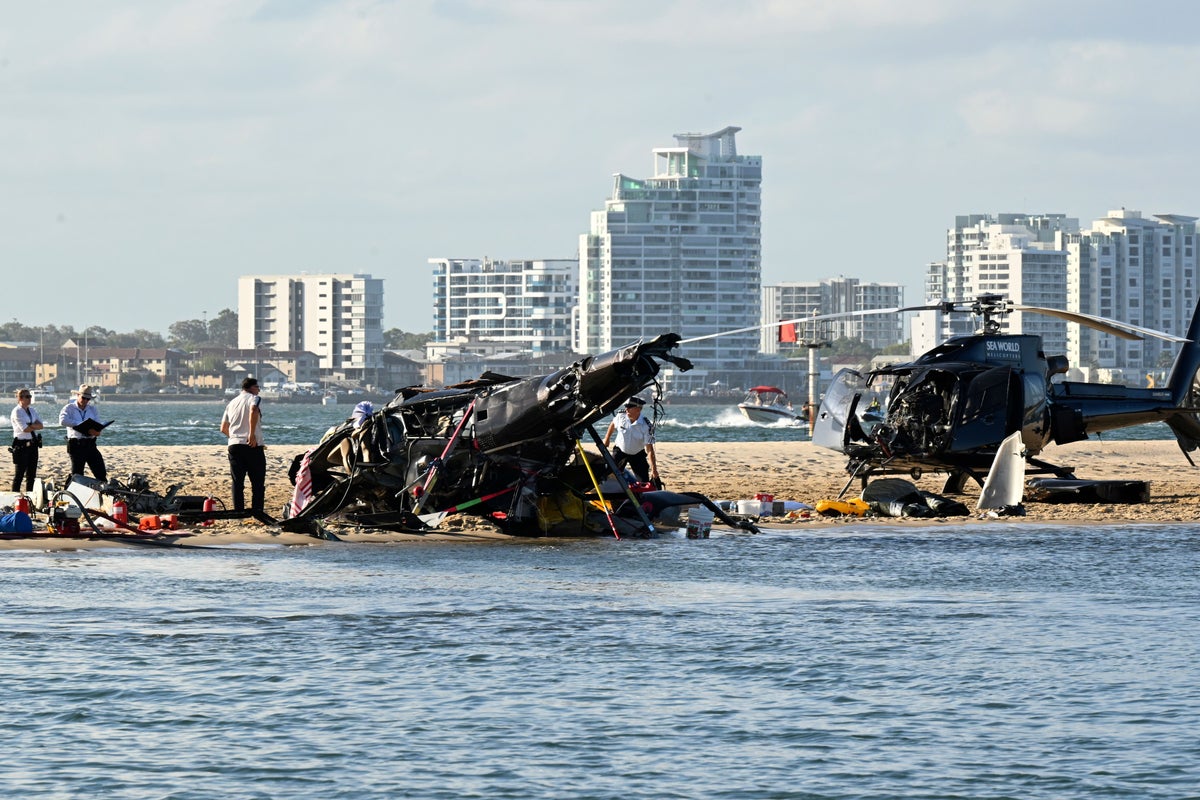 An Australian woman used the identity of a pilot killed in a double helicopter crash to try and dodge a driving fine, according to reports.
Stephanie Bennett admitted using Ash Jenkinson's name and details after she was caught using her mobile phone behind the wheel in December.
Mr Jenkinson was one of four people – including a newlywed British couple – killed in a horrific collision on Queensland's Gold Coast on 2 January.
Bennett used information from his death notice and obituary to nominate him as the driver of her car.
It led to Mr Jenkinson's widow receiving a fine in the post shortly after his funeral.
She pleaded guilty at Beenleigh Magistrates Court near Brisbane on Wednesday to fraud and identity theft, according to 9News. Her case was adjourned to 19 May.
At an earlier hearing, an apology was read out to the court in which she said she was "immensely regretful" for her actions and that she had been going through "personal matters" at the time, according to news.com.au. It said she had attempted to undo the nomination the next day "but the website didn't accept it."
The mandatory fine for her driving offence is AUD$1,078 (£572).
She was heckled by bystanders as she left the courthouse, according to 9News.
Mr Jenkinson was piloting a helicopter for the Sea World attraction when it collided mid-air with another. He was killed along with Ron and Diane Hughes and Sydney woman Vanessa Tadros when the aircraft crashed. Several others were critically injured.